Earth's Disease – The Hidden Message – Canvas 100×70 cm – Acrylic Paint by Emilian Robert Vicol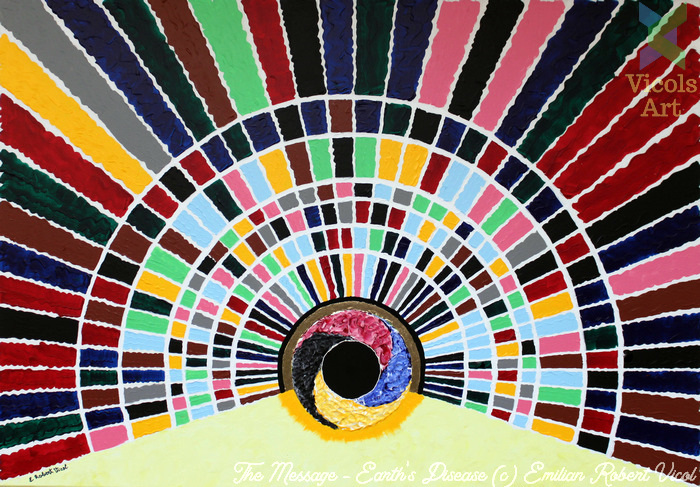 Themes:
Subject:
Cryptology
World Society
Mental illness
Mystery and Enigma
Cromatics:
Blue, Yellow, Red, Green, Black, Gold
* Glow in The Dark Pigment: In the dark the painting appears in the form of rays on the outer segments.
HINT:
The painting has a secret message (several words) hidden in the composites. The message will not be revealed, but whoever, anyone is free to decipher it!